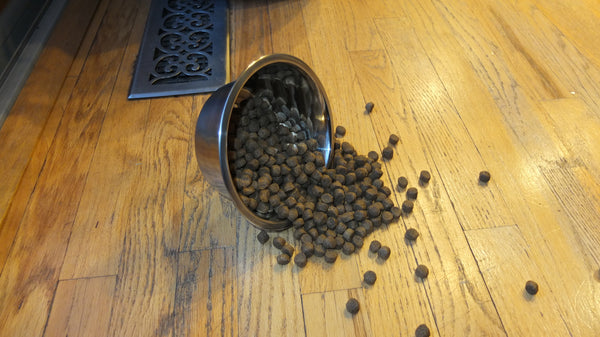 Does your pet bowl allow your pet to make a mess all over your house? Check out this video of my dog pushing her bowl around!
Try to feed THIS dog with a regular bowl - my dog Lola, the inspriration for this invention
NOW look at her bowl: neat, tidy, attractive, waterproof and ALWAYS where I put it
The waterproof mat holds down the bowl. The pet stands on the mat to get to the bowl, and its own weight keeps it from moving. This elegant stainless steel pet bowl cannot be moved or tipped by your pet. The bowl is deep to limit your pet's ability to push the food out of it.
Maybe your pet doesn't push their bowl around, but you just don't like THIS --> sitting on the floor in your kitchen.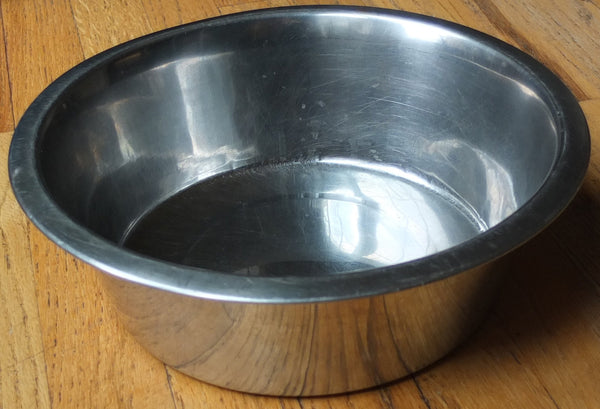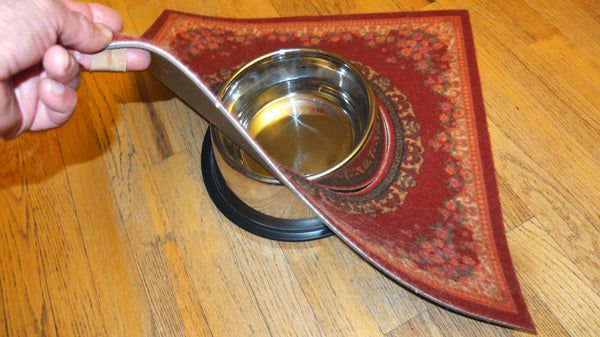 No more trying to glue the bowl to the floor or sticking it in a corner to keep it in place!
These elegant stainless steel bowl and mat sets come in a variety of bowl sizes and mat colors and patterns that look beautiful in your home. They are waterproof and easy to clean. The mat simply fits over the stainless steel bowl.
Bowls are 8oz (small dog or cat), 32oz (medium), or 64oz (large or for water bowl). Individual mats (you choose the mat and bowl combination) are available in 8 designs/colors. Combination mats (AKA The Cat Mat - 20x20 inches) for cats and small dogs are available in 6 designs/colors and include one small and one medium bowl. The Master's Series for Dogs are available in 5 mat designs (20x26 inches) and include one medium and one large bowl.
The bowl is deep to limit your pet's ability to push the food out of it.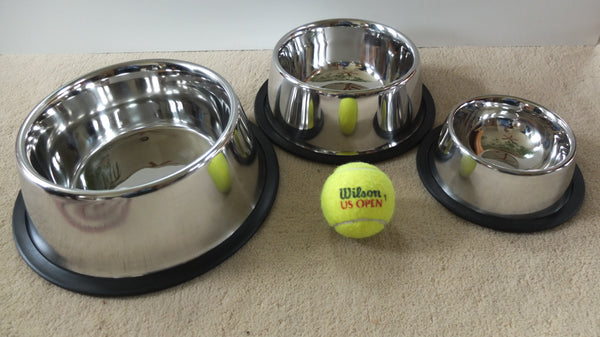 About Shipping
I know the shipping charge is outrageous
I add nothing to the shipping charge. I checked with USPS, Fedex and UPS and they are all the same, and it sucks. I pass through what they charge me. I wish I had some other way. In some cases the shipping is more than the product itself! I can't do anything about that, but if you are in the DC area I am happy to arrange to have you pick it up with no shipping charge! I am in Ashburn Virginia.
Please note that bowls and mats are only sold together. We do not sell bowls separately.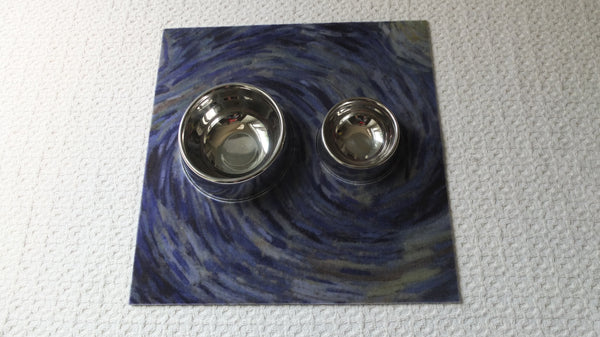 Starry Night Cat Mat
Here is our Starry Night Cat Mat. It is a 20" x 20" mat with a small and medium bowl in it.
Please click on CAT MAT at the top of the page.
Don't be fooled by the name...it is for small dogs too!!
Simple Food/Water Bowl in Gray
This is a medium bowl in a gray mat that can be used for food or water. Remember, these mats have a waterproof backing.
Please click on CATALOG at the top of the page.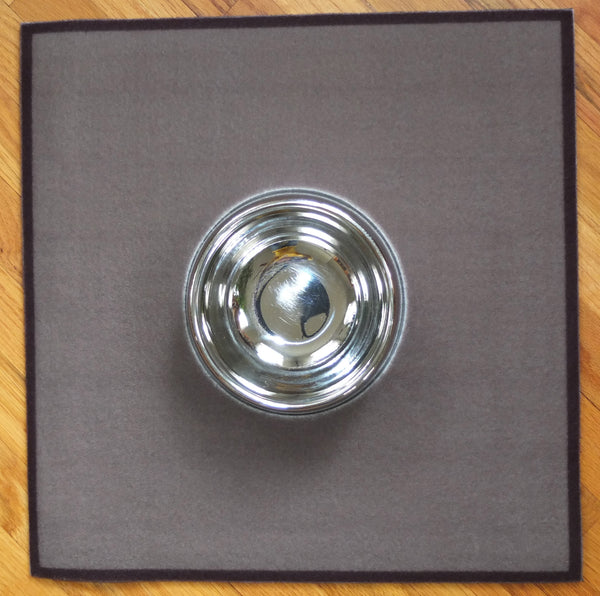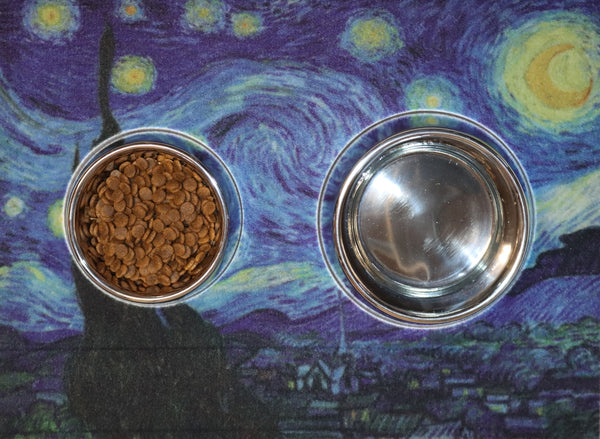 Master's Series Starry Night
Here is our new Master's Series in Starry Night. Each Master's Series has a larger (20"x26") and heavier mat with medium and large bowls.
Please click on MASTER'S SERIES DOG BOWL AND MAT COMBINATIONS at the top of the page.